Izuku Midoriya is the main protagonist of the popular manga and anime series My Hero Academia. His Hero name is Deku and he was originally Quirkless but after meeting All Might and impressing him with his bravery, he gains One For All becoming its ninth user.
He is shown to be loyal to the hero academy and All Might. In the beginning, Izuku felt insecure about not having a quirk and was seen as an outsider to most of the community for lacking a quirk. However, when he was granted his quirk powers by All Might, Izuku was grateful that he would be a powerful hero. He is shown to be friendly and open-minded around others.
He is voiced by Daiki Yamashita in the Japanese version of the anime, and by Justin Briner is the English version of the anime.
To Vote for next month's Pure Good For Headline, go to PGFH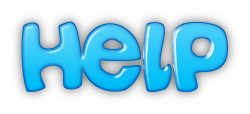 We are currently housing
379
articles, and
541
files.
We need YOU to help us expand and add articles to this wiki!

For starters, please sign up to create a FREE personal account, or log in if you already have one, and review our editing rules.
---
---
If you're new to Wikia, please use the above links to get started.
If you already have editing experience, and you have an article relating to a character, item or event to contribute, use the box below to create it:
If you're looking to help with cleanup, you can start here:
---
---
Check out the
Community Portal
to see what the community is working on, to give feedback,
or just to say hi.




If you would like to become an affiliate, please contact Dual89 Proxima
Help Rules

Refresh
This is my first Pure Good Proposal.
So yeah, wasn't really expecting this. The Genesis Arc has brought in the first eve…
https://herofanon.fandom.com/wiki/Katrine_(Deadskullable) (article)
1

What's the work?

2

Who's the candidate?

3

Admirable Sta…
See more >

Before contributing, please read our rules and abide by them.
Harassment/Cyberbullying: Any user who harasses or bullies another will be liable to punishment by admins as they see fit - If you are foolish enough to pick a fight with an admin you'll likely be banned. We are a good-natured wiki but nobody likes a bully, and we are no exception.
Edit-war: Any users who engage in edit-wars will receive a warning and a possible ban, and the article will be locked. Any user can call an admin if another user is undoing his edits for no reason.
Language & Offensive Content: It is never acceptable to use extremely offensive language however and users who do so will face punishment. As a general rule the same applies to articles, do not litter articles with offensive language - even articles listed as mature...
Further more, read on our Rules page.